PERSONAL CARE PRODUCTS LOTS
MPC-8: Personal Care Products - Mixed Varieties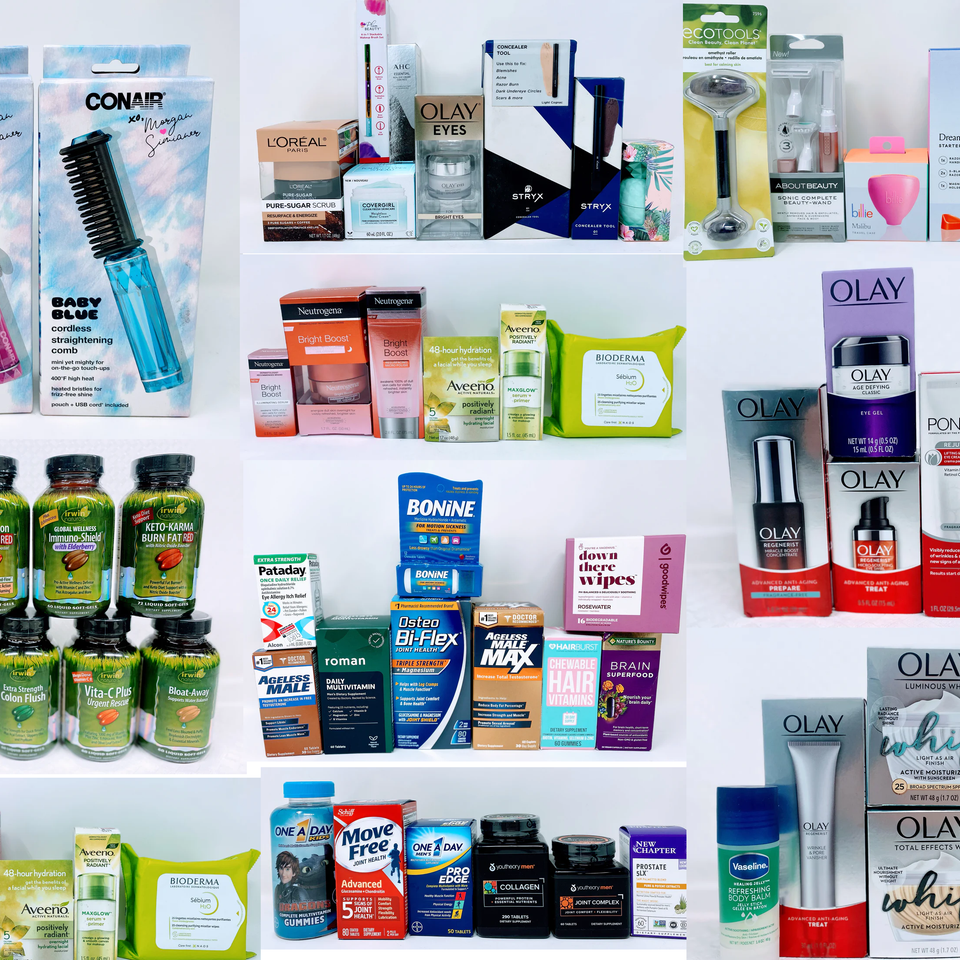 Popular Brands

Fast shipping 
These are quickly delivered packed with various types of mostly name brand personal care products:
Skincare
Fragrances
Over the Counter Medicines (OTC)
Vitamins
Haircare Products
Deodorants
Body Washes
These top-quality personal care products are always in-demand as people usually rebuy them on a monthly basis.

These are mostly name brand personal care products that are a preferred choice for many consumers. These reliable products typically undergo rigorous research, development, and testing processes, ensuring higher quality and consistency in their formulations. These brands that provide a sense of trust and reliability to consumers.

Trusted, popular brands like:
Olay

Bausch & Lomb

Gillette

L'Oreal

Garnier

Neutrogena

Nature's Bounty

and More
We cannot show pictures of exactly what comes inside each box/order. The images in this listing demonstrate only a sampling of the items included in these lots and provide you with a sneak peek of the product variety typically packed in each order, but are not an exact representation of what you will find in your box. Since we are constantly receiving fresh new inventory, there is just no way we can customize or control the exact items you will receive.

Note: Unless specifically stated otherwise, our personal care lots are composed of shelf-pulls from major retail chains. As our lots are composed of liquidation goods, some items you receive may be stressed or damaged. We do our very best to limit the number of goods containing damaged or missing packaging in each lot. There are no refunds on purchases, however we guarantee 95% of each lot's units are undamaged, unexpired, clean and salable merchandise. If not, just contact us and we'll make it right.
Personal Care Products - Mixed Varieties
Estimated Retail Value Per piece/item: $6.99 to $49.99
WHOLESALE DISTRIBUTOR PRICING:
100 Items: $3.49 Each = $349 Total

200 Items: $3.29 Each = $658 Total

500 Items: $2.99 Each = $1495 Total

1000 Items: $2.59 Each = $2590 Total
SHIPPING INCLUDED IN PRICE

Click on the link below if you need to give us more instructions regarding this order.