Lipstick Style UV Sanitizing Wand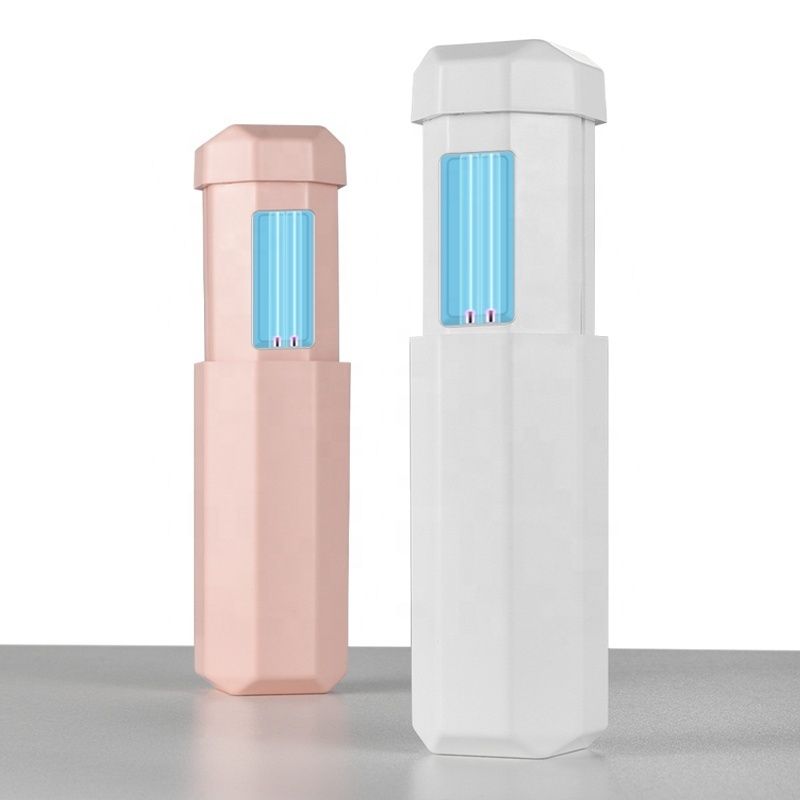 Features:
Great lipstick design. Top pops open. Compact and easy to carry.  Housing is built to last, made of strong ABS.
Effectively kills bacteria, decomposes harmful gases, removes unpleasant odors and keeps room air fresh.
Built-in rechargeable battery offers 90mins of working time after full charge. Simply plug into the USB port of any computer, charger or power bank to charge.
Eliminates up to 99% of germs within several seconds.
SPECIFICATIONS:
Product Size: 3 ¾" (Folded) – 5 ½" (Extended)
Colors Available: White, Pink, Green
UV Wavelength: 253.7nm
Power: 1W
Charge Input: 5V 1A
Battery Capacity: 600 mAh lithium polymer battery
Duration per Charge: 90 mins
Working Time: Approximately 45 uses, 2 min duration per use
Protection Level: IP55
Perfect For: Home, Hotel, Office, Travel, etc.
Each Package Includes:
1 Lipstick Style Handheld UV Sterilization Lamp
Lipstick Style UV Sanitizing Wand
Manufacturer Suggested Retail Price Per unit: $49.00 - $99.00
DISTRIBUTOR PRICING:
10 units: $18.50 Each = $185 Total

50 units: $14.90 Each = $745 Total

100 units: $12.90 Each = $1290 Total
SHIPPING INCLUDED IN PRICE
You will receive a variety of colors: White, Pink & Green
UV-C SAFETY GUIDELINES
PDF