Deluxe Portable UV Sanitizing Wand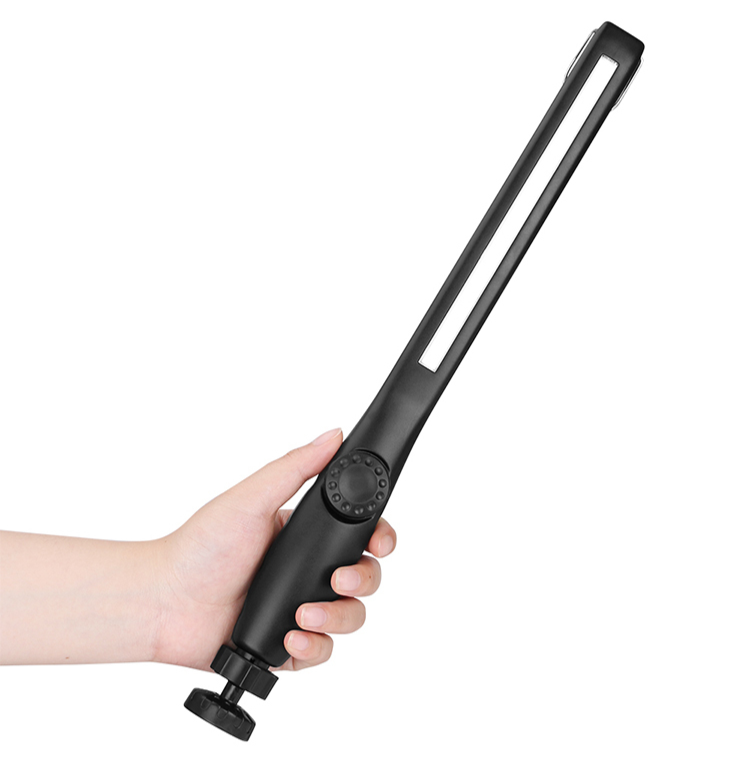 Features:
1. LED UV light with sterilization efficiency of up to 99.9%.
2. Portable, lightweight and compact and won't take much space, convenient to carry and store.
3. Housing is built to last, made of strong ABS.
4. Featuring 30 LED beads, provides very high brightness.
5. Powered by conventional mobile phone charger with USB interface charging.
6. Unique dial power switch has variable fluid adjustment from 0%-100% of light output.
7. The bottom magnet base can rotate 360° to provide the optimal lighting angles.
Specifications:
Materials: ABS
Size: 14 3/4"
Power Type: USB Charging
UV Wavelength: 270 - 290nm
Number of lamp beads: 30
Continuous lighting time: 2-6 hours
Types of bulbs and accessories: COB
Battery specifications: 14500 lithium
battery with protection board
Battery capacity: 2200MAh
Charging time: Approximately 60 minutes
Charging voltage and current: charging
voltage 5V, current 500MAh
LED specifications: 80 * 20 * 8mm
Flash tube life (hours): 15000hrs
Package Includes:
1 Deluxe Portable Sanitizing Wand
Deluxe Portable UV Sanitizing Wand
Manufacturer Suggested Retail Price Per unit: $49.00 - $99.00
DISTRIBUTOR PRICING:
10 units: $16.50 Each = $165 Total

50 units: $12.90 Each = $645 Total

100 units: $11.90 Each = $1190 Total
SHIPPING INCLUDED IN PRICE
UV-C SAFETY GUIDELINES
PDF
Global Lighting Association
safety guidelines for UV-C disinfecting devices
PDF